Lunchtime
About Aspens
Aspens provides the meal service for our children. They are experts in school catering and have years of experience when it comes to school food. All dishes are prepared every day using quality, fresh ingredients. Dishes are created from favourite dishes from home and around the world. Aspen's caters for all children, including allergies to provide appropriate meals.
Sustainability is important to Darlinghurst and Aspens. We recognise that our activities can affect the environment.
View the Menu Here
Lunch Time
EYFS : 11:50 - 12:40 KS1 : 12 - 12:50 KS2 : 12:30 - 1:20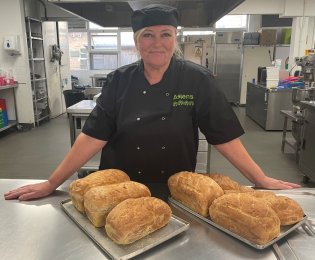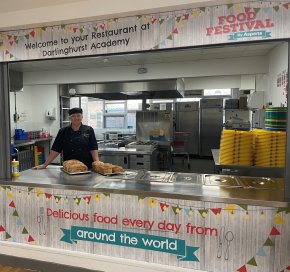 Additional information about Aspens click here
The current cost of school lunches is £2.30 per day.
Payment should be made in advance via ParentPay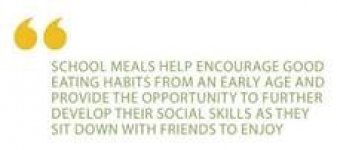 Free School Meals
All children in Reception and Years 1 and 2 are entitled to receive universal infant school meals school meals. It's a fantastic idea please make sure you support this initiative. Not only will it help to save money but you will also be giving your child a nutritionally balanced meal to fuel their bodies for the rest of their learning day.
Please note this is not to be confused with free school meals which is an entitlement that some children can receive due to their parents/carers circumstances.
If you are applying for free school meals for the first time, please use the online application process at www.southend.gov.uk/fsm if you are able. For free school meal renewals, please complete a "Registration for Free School Meals and Pupil Premium" form (see Downloads to the right).
Packed lunches
We encourage children to bring healthy packed lunches to the academy. Packed lunches should not contain glass bottles, cans of fizzy drinks or sweets – we are a healthy school. Foods containing nuts are prohibited for the health and safety of children with serious nut allergies. Packed lunches should be brought in a suitable lunchbox clearly marked with the child's name and class. Healthy lunchbox advice can be found here
Lunchbox ideas and recipes – Healthier Families - NHS (www.nhs.uk)