Head Prefects
Testimonials from our Head Prefects 22-23
Head Prefect – Finley
Darlinghurst has helped me achieve so many great things. Head prefect being one of them. Being here has been one of the best experiences of my life.
I joined the school in year 3. All the pupils and staff ensured I felt safe and happy. I felt so much happier than at my previous school.
If ever needed your child can approach a play leader or peer mentor or junior governor.
One of my most remarkable experiences at the school was going on TV for the BBC and the Eco team. The Eco team is something very close to my heart as the environment is something I care about, it was great to be on the team.
As well as the school teams, we also have our values that lead into our postcards.
A – is achievement – achieving great things.
B – is for belonging – belonging somewhere.
C – is for confidence – confidently doing something and speaking out loud.
D – is for determination – determined to be successful.
E – is for excellence – All our values in one.
Let's drive to achieve excellence together!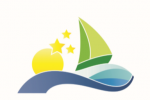 Head Prefect – Evelyn
I've been a Darlinghurst pupil as long as I can remember and let me tell you, it's absolutely fantastic. All the staff are kind and polite and ready to try their best to help you.
Putting myself forward as a candidate for the title of 'Head Prefect' was amazing! I was breathless when it was announced as me.
As a pupil you are privileged with a lovely education and I think your children will love it here.
We have a variety of different teams and squads here across the academy to help you wherever you need them. Our play squad & peer mentors help children at break and lunch if they are feeling down and to be active.
The junior governor's team is lead by Miss Sankey, having been one myself last year it felt so empowering putting not just my own, but my whole classes' ideas or improvements forward for the academy, and they are always considered.