11+ Information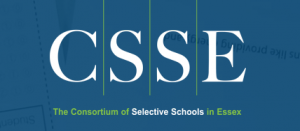 Why the 11+ Club?
The 11+ Club is a weekly club that promotes a range of Life Skills moving forwards. Regular revision – a form of exercise for the brain - helps to improve its memory and retention. Activities within the club are planned to support children's independence and build confidence and stamina in reading, writing and maths. These skills are transferred into their daily learning at school and in future pathways that they may follow.
The 11+ examination is taken by children in their final year of primary school so that they can apply to a grammar school of their choice. Most children taking the 11+ will experience formal examination conditions for the first time. At the 11+ club, we foster skills that will support children in completing the 11+ practice papers with confidence.
If your child is in year 5 and would like to join the 11+ Club, please email mrsalexander@darlinghurstacademy.org.uk for further details.
Visit CSSE Website for more information.
Please click here to read 11+ letter to parents
Helping Parents to Help their Children 11+ information