Nursery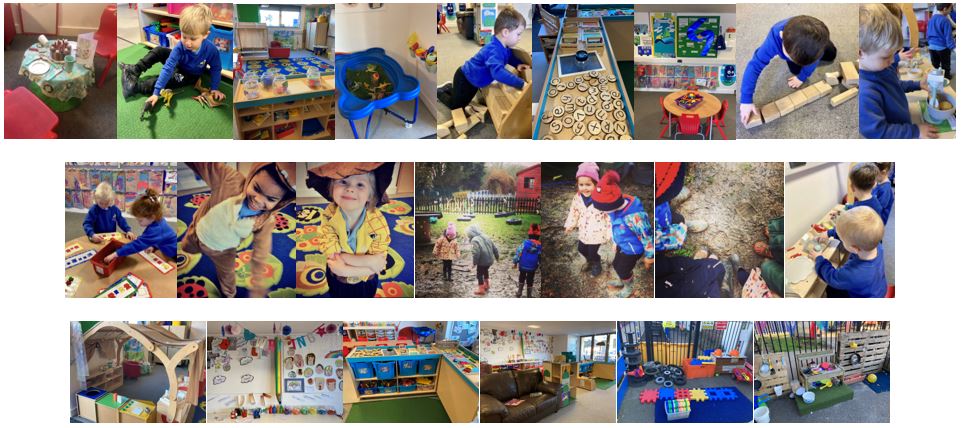 At Darlinghurst Academy our Nursery provides a nurturing and caring environment for 3 and 4 year olds, supporting all children to develop holistically. Our nursery is valued as an integral part of the school, which is of great benefit as we regularly use areas around the site in addition to our nursery base, like the Astroturf area, sports hall and Haggrid's hut.
The Academy specialist teachers also work alongside our nursery team to enhance learning experiences in PE, art and outdoor learning.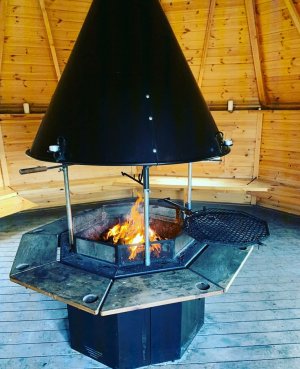 The ethos of Darlinghurst Academy is at the heart of the experience we offer to all children, from Nursery to Year 6. In our early years we fully invest in shaping the lives of all of our children, recognising that every child is unique and special. We consider the whole child. The children are able to take part in a wide variety of play experiences that enable them to develop the skills they need to become independent and to have a positive image of themselves and others, regardless of colour, creed, religion, disability or gender.
Our nursery team are committed to provide excellent early years experiences, helping the children to develop emotionally, socially and physically. They are intent on building strong foundations for learning and life. We focus on talking with our children about everyday life and families as well as their own interests and emotions, giving them the tools to consolidate their own thoughts and the vocabulary to develop greater understanding. We cherish free flow, allowing children to decide where they want to play and provide mirrored learning experiences between indoor and outdoor spaces to engage all children in their learning.
Physical development is supported extensively through providing children space and freedom to move between activities, climb on the adventure trails, ride on trikes and scooters, shoot balls into a basketball hoop, freedom to move large and small toys within their games, using mops as well as chalks to make marks on a large chalk board, providing ramps for imaginative play with cars and balls and music making in the music den. Small muscle movement is developed by encouraging children to take part in creative activities to cut and stick, draw, squeezing and squashing dough, drawing, as well as playing with small construction toys.
We pride ourselves in our close working relationships across the Early Years team, sharing outdoor space, toys and games with our Reception friends and teachers. This leads to a seamless transition from nursery to reception as the children already know the Reception staff well through playing daily together. Because of this familiarity, school isn't a scary place but somewhere our children feel safe and show confidence in the first days of being in our reception classes.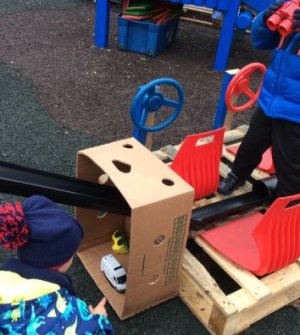 Our enabling environments support children to deeply engage in activities, together or independently. Dedicated learning zones are set up allowing children to self-select the resources they wish to use to develop their ideas and skills. We provide opportunities to develop their understanding of the world around them, building a sense of awe and wonder. We also provide some focused teaching time, developing fundamental skills in phonics, reading and maths.
Positive partnerships with families are of upmost importance to us and we encourage two-way dialogue between families and staff. Each child's experiences are shared within their online Learning Journal, Tapestry, which is used across the Early Years. We hold regular stay and play sessions, so that parents and children can engage in learning together and parents are asked to tell us when their child has achieved a 'wow moment' so that they can be celebrated in nursery.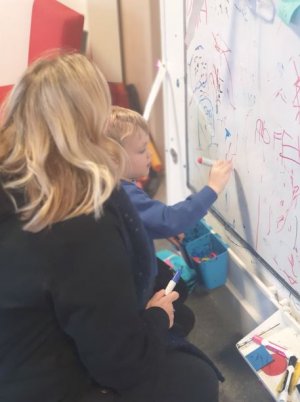 Our nursery offer. Term-time sessions only. All children are eligible for 15 hours per week in nursery after their 3rd birthday, with some children being able to claim an additional 15 hours per week. Parents of children who attend 15 hours also have the option to pay for additional hours. Many children attend either the five morning sessions or the five afternoon sessions. We also offer bespoke sessions with flexibility (subject to availability). We provide the option of a lunch session.
What our parents say:
My son has been at the nursery since September 2019, his experience has always been a very positive one.
His teachers went above and beyond during the lockdowns. There was constantly posts on tapestry for the children to get involved in. His teachers also showed an interest in other activities that we chose to do as a family such as baking, scavenger hunts and work books.
During the most recent lockdown we received weekly phone calls from his teacher to check as a family we were OK. Again I feel this goes above and beyond what is expected of the school especially during such unusual times. Now, the nursery staff continue to be very supportive and do their best to make the kids overcome any issues they may have. My son leaves the nursery this year to go up to reception and I know he will miss his teachers very much.
My son started at Darlinghurst Nursery as soon as her turned 3 in September 2020. Due to the pandemic/lockdown we were unable to make a in person visit, so understandably when it came to him joining I was quite worried & apprehensive to let him start. I needn't have been. The staff there are absolutely brilliant & with all the changes due to the pandemic it's been a learning curve for everyone but the staff have always gone above and beyond, online and in person, to ensure the children felt included and welcomed. The regular updates, activities & information on Tapestry has been a brilliant form of communication which really helped. Thank you for everything you do.
If you would like to know more about teaching and learning in nursery, or for questions about admission into nursery please contact admissions@darlinghurst.co.uk or telephone 01702 509205.