Essex Transition Dates for Year 6 to Year 7
Preparing our children for the future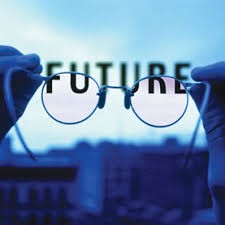 At Darlinghurst Academy we understand the importance and value of preparing our children for their future and a successful life in a modern world. We believe this is achieved through developing children's academic and social skills. We aim for all our children to leave Darlinghurst Academy as confident, independent learners with excellent literacy and numeracy skills. We know that children who are in our care are at the beginning their journey in life and that we are preparing them to become the successful adults of tomorrow - whatever path they choose. Our pupils will are encouraged to understand their place in the wider community and the world, and to learn important skills such as achievement, belonging, confidence, determination and excellence.
Below is a list of some of the activities we have implemented to support a successful future for our children.
English and Maths - daily lessons to develop children's basic skills enabling then to leave DA articulate, literate and numerate.
Computing -providing children with daily access to technology to encourage and support children to become familiar and confident with the use of technology. Considering how quickly technology is growing, it is key that we invest in technology and keep our children up to date in this area.
PSHE-These weekly PSHE lessons support children's social skills. Lessons such as Going for Goals encourages children to have future ambitions and taking steps to achieve their personal goals.
SMSC-clear focus on SMSC (social, moral spiritual and cultural) within daily life at school encourages children to become responsible citizens and support universal values of respect and tolerance. We have our own school values which were developed by our staff, parents and students. Our values are: Achievement, Belonging, Confidence, Determination and Excellence.
RSE- carefully structured 'Jasmine and Tom' lessons prepare children for changes to their bodies and answer questions they might need to ask.
Enterprise Challenge-enterprise days support children's enterprising skills and financial awareness.
Learning and Life Skills - weekly sessions to develop choices and encourage understanding of others, themselves and the world they live in.
Focus Topic Time - incorporating Science and Humanities, allowing children to explore and develop skills related to specific subject areas.
School Council - members of the school council meet regularly to discuss issues and events to help improve our school.
Eco Team - members of the school meet regularly to carry out audits of our school environment, share information on good practise, driving forward changes to improve our environment and take these qualities with them as they move on through the school and into their futures.
Peer mentors - members of the school work alongside others and develop nurturing skills that will support other children - impacting of future decisions and situations
Play Squad - members of the school work with younger children and encourage confidence and choice, taking turns and following instructions - life skills for the future.
Junior Governors-supporting children to make strategic decisions for the school, allowing children to play key roles in their school community. Children are encouraged to be independent and make their own choices and decisions to benefit the whole school.
Prefects- Formal pupil leadership provides important benefits for both the child and the school. It has been proven that when children actively participate in leadership in school life, and their ideas and opinions are listened to and valued, they feel respected and encouraged to make further contributions in life.
Assemblies - daily assemblies develop children's sense of social and moral development, encouraging children to make the right choices and decisions. Assemblies also develop children's understanding of different faiths and cultures, encouraging children to find similarities and differences between religions and accept one another and any differences they might have.
Trips/Visits - regular trips and visits support children's understanding of the world and the ability to use real life experiences to applied learnt skills.
Extended School Provision - a range of sports provided, Spanish, Well-being, 11+ Club, dance, Bricks for Kids, Mad Science, Performance Club.
Languages - Spanish taught weekly across the entire school.
Current Affairs and Events linked to the world - Science week, Eco week, Black History month etc. delivered and explored at key points throughout the year in year groups, phases and whole school.
Attendance and Punctuality-these reminders encourage families to improve attendance and punctuality, leading children to develop a clear understanding of the importance of good attendance and punctuality which will support them in their future work place.
How does the school prepare my child for transition?
· When a child with an EHC plan is in Year 5 a transition meeting/review will be arranged with the parents, child and potential new school(s) to arrange an action plan to ensure a smooth transition
· We work closely with the local secondary schools to provide as much support and information as possible
· Additional visits accompanied by members of staff can be arranged if required
· Work is undertaken in the classroom to provide transition support for all pupils in Year 6.
Where the child is moving to another school for different reasons additional transition arrangements can be made with the Inclusion Leader
planned Year 6 Transition Days for 2021 found below:
2021
Those schools holding only one day of transition on Friday 2nd July 2021:
· Belfairs Academy
· Cecil Jones Academy
· Chase High School
· Shoeburyness High School
· Southchurch High School
· Southend High School for Boys
· Southend High School for Girls
· St Bernard's High School
· St Thomas More High School
· The Eastwood Academy
· Westcliff High School for Boys
Those schools holding two days of transition on Thursday 1st July 2021 and Friday 2nd July 2021:
· Westcliff High School for Girls
The King John School has confirmed a two day transition on 23rd & 24th June 2020 and 22nd & 23rd June 2021.
SECONDARY SCHOOL ADMISSIONS/TRANSFERS - SEPTEMBER 2021