Focused Topic Time
Focused Topic Time
Focused topics further enhance discrete subject areas, allowing children to develop and apply skills and knowledge to different units. This year, we will be focusing on the following topics:
| | | | | |
| --- | --- | --- | --- | --- |
| Autumn 2 | Spring 1 | Spring 2 | Summer 1 | Summer 2 |
| News | How do I? | Biography in a bag | Global dimension | Languages |
In Autumn 2, the children will be covering 'News'. Children have the opportunity to explore Geography and History through what is currently happening across the globe. They will look at a range of types of media such as television, the internet and newspapers and complete different tasks which require a variety of methods of feeding back what they have learnt. Through looking at current affairs, they will develop skills such as:
· questioning
· analysing
· interpreting
· discussing
· reflecting
· working with others
In
In Spring 1, 'How Do I?', a unit which helps develop children's core skills through themed topics will be covered. It focuses on:
· How do I deal with difficult changes? Focus on supporting learners to manage difficult changes, such as bereavement and loss.
· How do I keep myself safe? Focus on teaching learners to keep themselves safe and how to respond in an emergency.
· How do I look after my world? Focus on how to help our environment and links to Eco-schools.
· How do I look after my money?
In Spring 2, we will be exploring 'Biography in a Bag', Biography in a Bag is an idea that has been developed to allow pupils to get to know the life and work of a significant individual through a blend of Enquiry approaches and dramatic conventions. In using the approach each activity is revealed in the order planned – a convention known as Partial Reveal. The approach requires the teacher to act as the facilitator for the learning – providing the clues for each part of the reveal, some resources that might support the pupil's enquiry, and the freedom to explore their own thinking and creative ideas.
One of the exciting possibilities from Biography in a Bag is that the pupil might interpret the clues in a unique way, and identify a different significant individual through their enquiry responses to the clues provided. If enquiry skills and analytical thinking are one of the primary objectives of using the partial reveal, then this should be celebrated and the pupil's line of enquiry allowed to continue. If the primary objective is discovering the life of one specific individual – and this knowledge is required for future learning – then the teacher may need to make a decision about when and how to intervene to "steer" the enquiry in a different direction.
In Summer 1, we will be introducing 'Global Dimension' which encourages learners to evaluate information and events from a range of perspectives, to think critically about challenges facing the global community and to explore some of the solutions to social, political, environmental and economic issues. Considering how they can affect these issues helps children understand that both action and inaction have consequences. This can help develop positive attitudes to the wider world and its challenges, and equip young people to make informed judgements and act with integrity. Learning about the global dimension offers opportunities for schools to address their duty to promote community cohesion. The global dimension can be understood through eight key concepts:
• Global citizenship
• Conflict resolution
• Diversity
• Human rights
• Interdependence
• Social justice
• Sustainable development
• Values and perceptions
In Summer 2, children will be exploring languages. Spanish is something which our pupils have been enjoying learning for the past few years. This focused topic will enable children to learn and study this language in depth, building upon their vocabulary and language skills. Each year group will focus on particular context and topic area such as:
· Colours
· Greetings
· Days of the week
· Months
· Daily activities.
Developing Prime areas across the Academy
In EYFS and beyond, we support children in developing;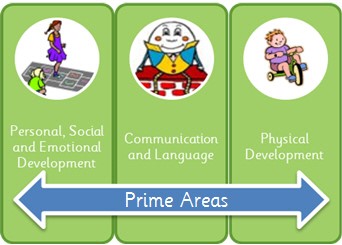 We provide opportunities for our children to become physically confident and develop an understanding of the importance of a healthy and active lifestyle; to have opportunities to create, discover and explore; to express themselves; be imaginative and remain curious and creative. Awareness of others and ourselves is raised through planned key events, PHSE, RSE, assemblies and workshops. We successfully met the criteria for the Equality and Diversity award, as well as attaining the 'Enhanced Healthy Schools Award'. Events such as, 'International Week' in 2018 enabled families to participate in cultural diversity with parents, children and staff taking part in shared events.