Parent Tours & In Year Admissions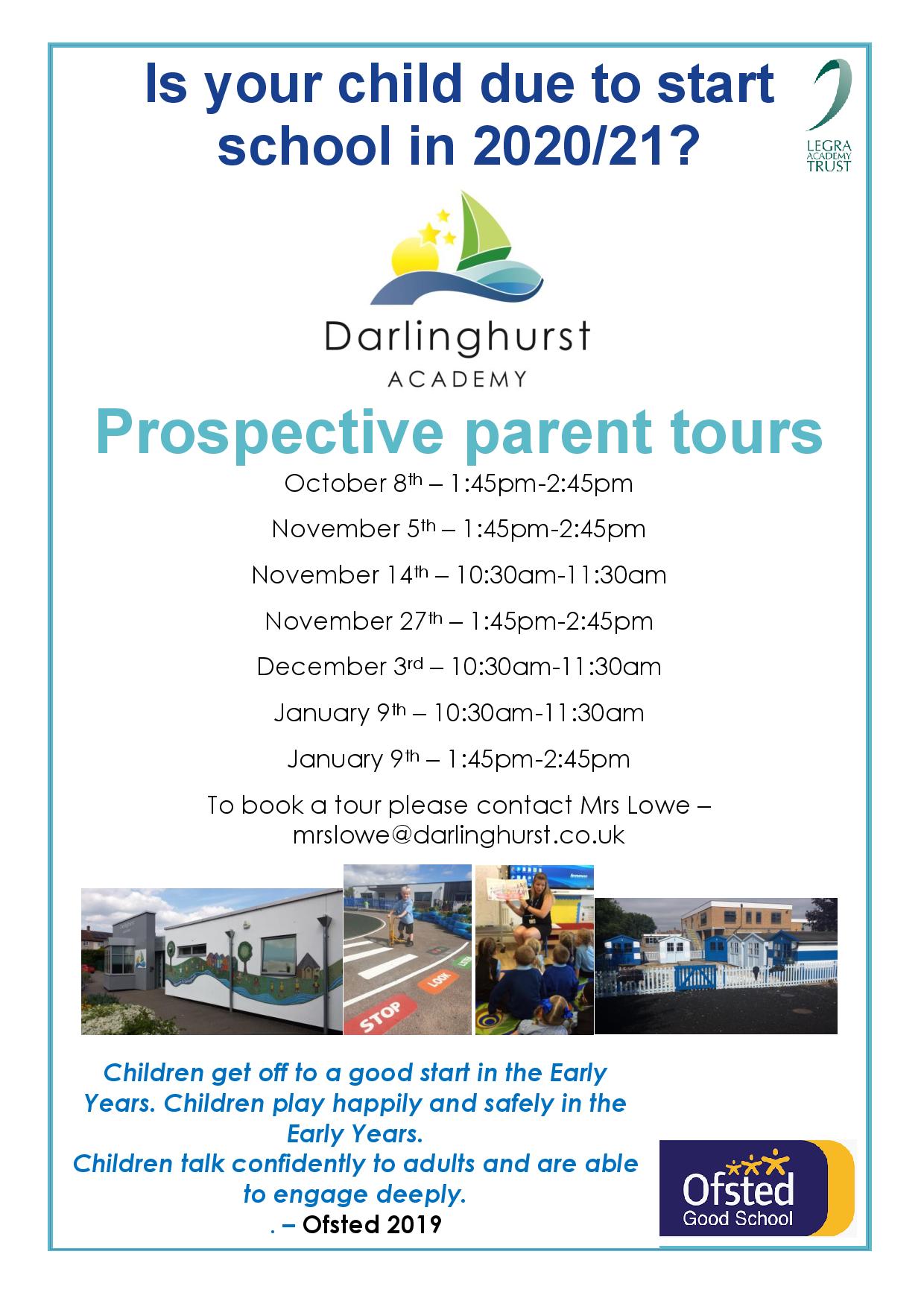 Would you like to take a look around Darlinghurst Academy?
Our Nursery is open to visits all year round for 3 and 4 year olds.
We provide prospective parent tours during the autumn term for new comers to reception in addition to an open evening.
Visits for Mid-Year admissions can be arranged all year round.
Our tours are within the academy's working day so that you experience 'a day in the life of Darlinghurst'
This is a great way to see us in action and get a sense of felling about our school
-It provides you with thechance to ask those questions in the moment and talk about your child's needs
-We are always responsive to questions post visits too. Just give the school a call.
Please contact Mrs Lowe - Admissions Officer, to book a tour or if you have any questions or queries, please call 01702 478379 or email admissions@darlinghurst.co.uk.
Official tour:
To view an official tour of Darlinghurst click the link below