Nursery
We offer a term-time nursery. All children are eligible for 15 hours per week in nursery with some children being able to claim an additional 15 hours per week. Parents of children who attend 15 hours also have the option to pay for additional hours. Many children attend either the five morning sessions or the five afternoon sessions. We offer bespoke sessions with flexibility (subject to availability). We also provide the option of a lunch session.
Our nursery is not just on the Darlinghurst site, it is an integral part of the school, which is of great benefit to the children. At Darlinghurst Academy our Nursery provides a nurturing and caring environment for 3 and 4 year olds, supporting all children to develop holistically.
We are fully invested in shaping the lives of all of our children, recognising that every child is unique and special. We consider the whole child. The children are able to take part in a wide variety of play experiences that enable them to develop the skills they need to become independent and have a positive image of themselves and others, regardless of colour, creed, religion, disability or gender.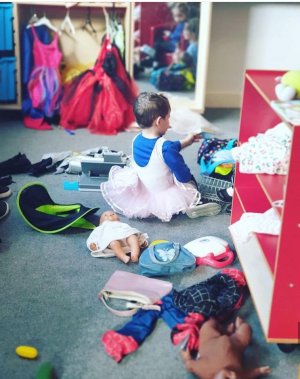 Our nursery team are committed to provide excellent early years experiences, helping the children to develop emotionally, socially and physically. They are intent on building strong foundations for learning and life.
We pride ourselves in our close working relationships across the early years team, sharing outdoor spaces with our Reception friends. We also access the extensive facilities the school has to offer; children in Nursery enjoy Outdoor Learning, specialist sessions and even have toasting marshmallows in Hagrid's hut!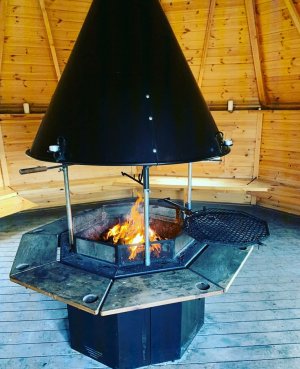 Our enabling environments support children to deeply engage in activities, together or independently. They are able to free-flow between zones, self selecting resources to develop their ideas. We provide opportunities to develop their understanding of the world around them, building a sense of awe and wonder. We also provide some focused teaching time, developing fundamental skills in phonics, reading and maths.
Parental involvement is of upmost importance to us and we encourage positive two-way dialogue. Each child's experiences are shared within their online Learning Journey (Tapestry), which is used across EYFS. We hold stay and play sessions, so that parents and children can engage in learning together. Here at Darlinghurst we value parental partnerships.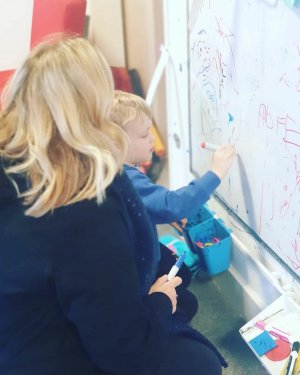 If you would like to know more about teaching and learning in nursery, or for questions about admission into nursery please contact admissions@darlinghurst.co.uk or telephone 01702 509205.